Discover more from Amazon Chronicles
A weekly (for now) round-up of news about Amazon and the industries in its shadow.
Over 6,000 subscribers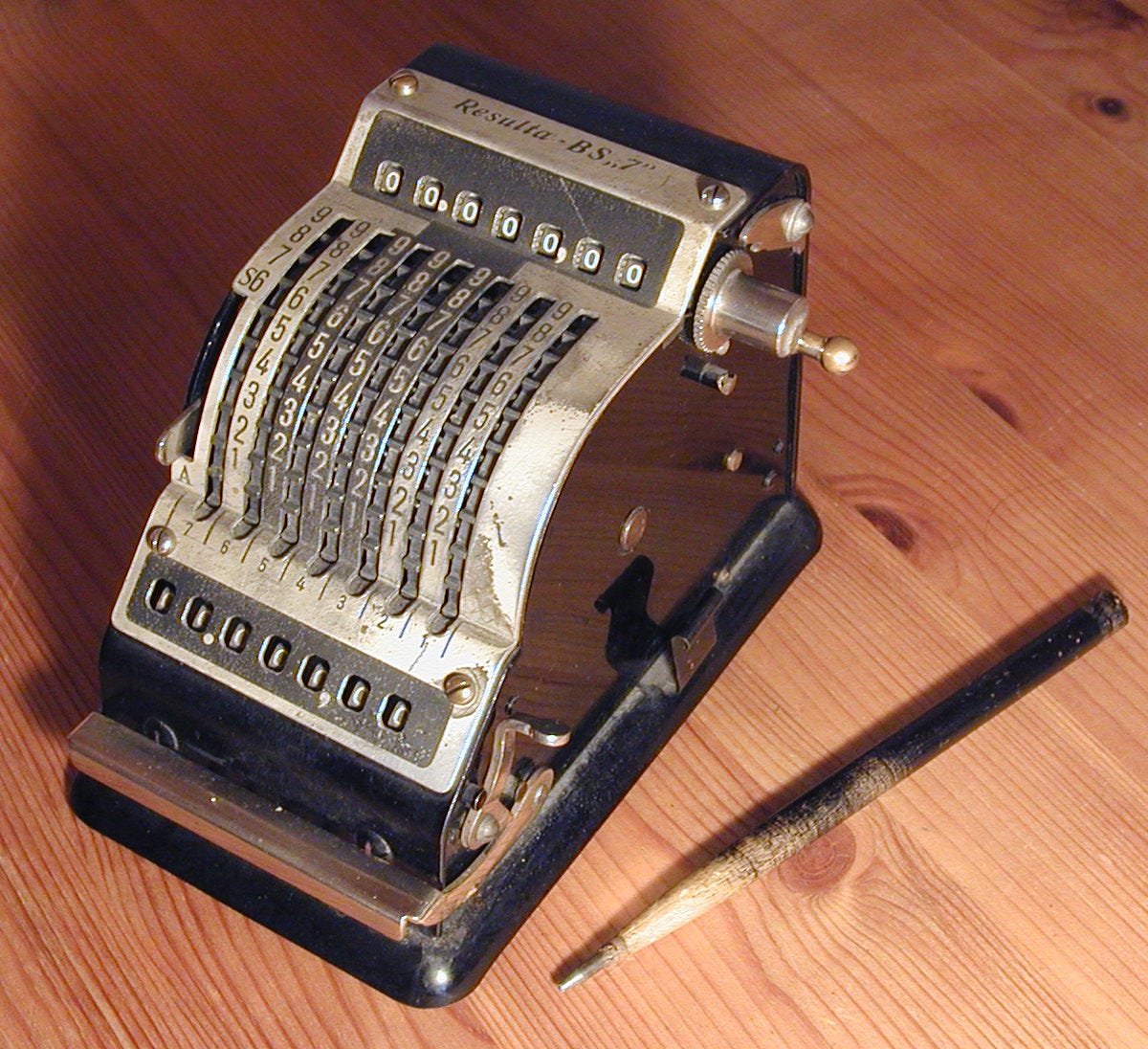 Amazon announced its first-quarter earnings today. If you want to read the company's release yourself, check it out here. There are also capable summaries and analysis here, here, and here. I'm going to try to do something a little different.
I have an unusual education for a technology reporter. I didn't study journalism in college or graduate school. I have two undergraduate degrees, one in mathematics and the other in philosophy, and a master's degree and PhD in comparative literature. I was interested in the way media technologies shape the way people think and write. That helped prepare me for my later jobs a little bit. But what I really learned how to do in being trained as a humanist was how to work a document, how to figure out what kind of work it's doing, what kinds of rhetorical forms it employs, what kinds of authority it appeals to, and so forth. You have to trace all the vectors that make a text do work in the world. And an earnings statement is definitely a document designed to do work in the world.
---
Why does anyone care about Amazon's earnings if they don't have money invested in Amazon stock? Mostly because it's one of four times in the year when the company has to be relatively transparent about what it's up to. I say "relatively" and mean it. Amazon is not very transparent. You used to be able to find out how many iPhones Apple sold in a quarter, because Apple would tell you so themselves. Good luck finding out how many Alexa devices or Fire devices or Kindle devices Amazon has sold. So with Amazon, we have to do a little sleuthing. We have to reconstruct the business based on the available quantitative data, and, qualitatively, what the report's authors say about that data. It's all interpretation, based a little on experience and knowledge, a little on conjecture, and (usually), more than a little on groupthink—because what analysts and forecasters say about what's going to happen often affects what actually happens. It's the best hermeneutic circle ever.
So what is this document trying to do? I think it's trying to make four arguments.
Our Numbers Are Impressive
This is the easiest argument to make, because the numbers really are quite extraordinary.
Net Sales: $72.4 billion (up 20 percent from the same holiday quarter last year).

Operating Income: $3.8 billion (up 81 percent year over year! Almost as much as they made in all of 2017!)

Annual Revenue: $232.9 billion.

The growth is especially noticeable in services. In 2018, Amazon made $142 billion selling products, and $91 billion selling services. Over time, those two will get closer to even or even tip over altogether.

$3.38 billion in "other revenue" in the fourth quarter. This is mostly advertising. In comparison, Facebook made $16.91 billion in total revenue last quarter, and Facebook makes virtually no other money besides in advertising. Amazon is 20 percent of a Facebook in ads, and only getting bigger.
Despite all these impressive estimate-beating figures, and the fact that Amazon's guidance for next quarter promises a similar year-over-year growth of 10 to 18 percent, Amazon shares are down in after-market trading because investors had hoped the next-quarter forecasts would be similarly through the roof. Wall Street is weird.
Alexa is an important part of Amazon's future
Bezos's direct statement was 100 percent about Alexa. Alexa also got seven line items shouting it out in breaking down the company's advances over the last year. This is a signal.
"Alexa was very busy during her holiday season. Echo Dot was the best-selling item across all products on Amazon globally, and customers purchased millions more devices from the Echo family compared to last year," said Jeff Bezos, Amazon founder and CEO. "The number of research scientists working on Alexa has more than doubled in the past year, and the results of the team's hard work are clear. In 2018, we improved Alexa's ability to understand requests and answer questions by more than 20% through advances in machine learning, we added billions of facts making Alexa more knowledgeable than ever, developers doubled the number of Alexa skills to over 80,000, and customers spoke to Alexa tens of billions more times in 2018 compared to 2017. We're energized by and grateful for the response, and you can count on us to keep working hard to bring even more invention to customers."
Amazon Is a Good Partner
AWS! All about new tools for customers. Prime Video! Partnering with Comcast. Alexa in cars! More tools for small businesses! DEVELOPERS DEVELOPERS DEVELOPERS DEVELOPERS, but it's CUSTOMERS CUSTOMERS CUSTOMERS CUSTOMERS.
This is an argument Amazon needs to make, because Amazon has a reputation for eating alone, for building up segments only to take them over for itself. Everything Amazon is putting out here is saying "join us! We're a great partner! We promise!"
Amazon Is a High-Tech Company
This is the other impression Amazon's had to fight over the years, that it's "just" a retailer, or a clever acquirer of data, a logistics innovator, to be sure, but not really a high-tech company in the way that Google or Microsoft were. These days, Amazon wants to get the best developers, the best thinkers, the most forward-thinking technologists, and it's continuing to make a case that this is the place where you can innovate. Hence bullet points like this:
AWS added significant Amazon SageMaker capabilities, making it easier for customers to build, train, and run machine learning models: Amazon SageMaker Ground Truth produces high-quality labeled training data with easy access to public and private human labelers, saving time and complexity, and reducing costs by up to 70% when compared to human annotation; AWS Marketplace for Machine Learning includes over 150 algorithms and models (with more coming every day) that can be deployed directly to Amazon SageMaker; Amazon SageMaker Neo is a deep learning model compiler that lets customers train models once, and run them anywhere with up to 2x improvement in performance.
Is this serious technology with serious applications? Yes. Could I explain its implications for AI, advertising, and cloud computing? With some help… sure. But its function here is not least as a shibboleth to say "we do serious technology here at Amazon." And it works. Because they do.
Amazon's representatives are going to elaborate on all of this in a conference call this afternoon. They're going to reiterate all of these points. They're not going to be driven off message. They're going to get asked some nutty questions about some nutty ideas, about which, see below. If something really wild happens during the conference call, I'll write about it next week.
But rhetorically, this is the case they're trying to make. Our numbers are great, our technology is innovative, Alexa is a keystone product, and we're great partners. All of those points are going to drive the company and its executives' decisions for the next twelve months. Amazon has established the narrative. All they have to do now is try to fulfill it.
---
More Things to Read
The Long Play Looks Good
Barron's has a strong overview of the case for Amazon's future growth: not only are its online retail revenues and profits stronger than they've ever been, but the company's cloud, advertising, and brick-and-mortar segments make it more diverse than it's ever been too.
A new report from Merkle spotlighted Amazon's growing ad business; Amazon's not just growing, they're growing more efficiently, making more money off of less growth. For a long time, Amazon was a sleeping giant when it came to the ad market. Now, it's more than fair to call Amazon's ads a mature business.
At this point, Amazon's competing with everybody. (Sometimes I imagine Jeff Bezos quoting Azealia Banks's "212": "What you gon' do when I appear? When I premiere? Bitch, the end of your lives are near! This shit been mine, mine!")
Barron's also made some waves this week with an article quoting Loop Capital's Anthony Chukumba, who argues (not for the first time) that instead of building its own delivery service, Amazon should buy FedEx.
"FedEx is inexpensive at 10.6x and 6.5x forward price-to-earnings and enterprise value to earnings before interest, taxes, depreciation and amortization multiples, respectively," Chukumba wrote. "Amazon could make an accretive acquisition of the best global network for a fraction of the cost of building it themselves."
FedEx took the unusual step of issuing a public statement denying that it was Amazon's largest customer:
The percentage of total FedEx revenue attributable to Amazon.com represented less than 1.3 percent of total FedEx revenue for the 12-month period ended December 31, 2018.
The Motley Fool, on the other hand, likes how Amazon's developed its own shipping capacity.
Amazon is taking on more of its own shipping both for efficiency and to hedge against price increases—not from UPS and FedEx, but from the United States Postal Service. It's also banking on the idea that its technology and ability to predict what will be ordered and where will allow it to increase shipping efficiency—something that will increase as it adds more volume through increased third-party business.
Auren Hoffman, writing at Summation.net, thinks Amazon could aim even bigger. Amazon, Hoffman argues, could move into venture capital and venture lending like Google has, and upend the entire field.
Amazon can leverage its proprietary data from AWS (Amazon Web Services). Amazon's edge is that most of the best technology start-ups are built on its services. Amazon has a lot of information about how much these companies are spending, what services they use, what technologies they use, and more. 
It is, as Hoffman admits, a thought-experiment, but it does suggest how rich the data that Amazon is getting from all of its sources (cloud, retail, media) and the wide range of uses to which that data could be put.
In the near-term, a more likely area of expansion for Amazon is gaming. Business Insider has a solid overview of all of the companies that are trying to build a "Netflix for gaming," including Amazon.
But There Are Problems
The thing is, Amazon's already invested in the gaming space pretty seriously with Twitch, and not everything at Twitch is going super-well. The platform has problems with harassment and abuse that it's been unable to address, as well-documented in this case study by Kotaku.
For the past month and change, DePass has been documenting Mosheddy's near-daily intrusions into her community, posting screenshots of Mosheddy lurking in her channel and sending whispers (private messages) incessantly to her viewers, and his friends posting chat messages like "Merry Christmas from Mosheddy." She's reported Mosheddy and accounts associated with him to Twitch, and suggested others do the same. In the absence of results, she's criticized Twitch for not doing more to prevent this sort of situation from arising. And while one of Mosheddy's friends did get banned from Twitch entirely—seemingly for ban evasion via usage of alternate accounts—Mosheddy himself remains untouched. (Twitch generally declines to comment on specific users' bans and did so in the case of this story.)
Amazon's controversial facial recognition application, Rekognition, also faced criticism this week from researcher Joy Buolamwini, who (along with her colleague Deborah Raji) has demonstrated that Rekognition is particularly bad at recognizing dark-skinned women.
Both accurate and inaccurate use of facial analysis technology to identify a specific individual (facial recognition) or assess an attribute about a person (gender classification or ethnic classification) can lead to violations of civil liberties.

Inaccuracies in facial recognition technology can result in an innocent person being misidentified as a criminal and subjected to unwarranted police scrutiny. This is not a hypothetical situation… Even if these tools reach some accuracy thresholds, they can still be abused and enlisted to create a camera-ready surveillance state.
A BuzzFeed article focused on the issue of stolen artwork being propagated through Amazon's retail markets.
Fighting unauthorized use of artists' original work on the site remains a constant battle. Though Amazon has a Brand Registry that allows Apple and other businesses to upload their trademarks and combat counterfeiting, independent creators who spoke to BuzzFeed News say the program doesn't work for them—but they believe it should. Works of art are considered copyrighted goods and are not trademarks, like a brand name or logo, so artists don't qualify for the "proactive brand protection" Amazon's Brand Registry provides.

Artists, photographers, and designers must instead resort to removal requests. They claim Amazon is slow to heed takedown notices and sometimes rejects them, even when listings clearly feature stolen photographs and artwork. They say that it often forces them to file complaints over and over again and that the site does not ban flagrant repeat offenders from its marketplace. And even when the company does remove infringing listings, the same stolen artwork often crops up again elsewhere on the site.
Finally, there's the unavoidable criticism of Amazon: that all of its spectacular retail and technological efficiency comes at the expense of terrible and unjustifiable working conditions. This week, in an anonymous survey, Amazon's white-collar workers joined their blue-collar colleagues in protesting the state of the company's warehouses.
Some 41 percent of Amazon workers surveyed on anonymous workplace app Blind said the company should improve its conditions for warehouse workers, compared with 36 percent at its biggest competitor Walmart (which includes people at its subsidiary Jet.com) and just 15 percent at eBay.
Your Must-Read
John Herrman at The New York Times, "The Secret Life of Amazon's Vine Reviewers," on a small group of select reviewers whom Amazon sends goods for free, in order to boost their rankings in search results. It makes for a strange life:
People tend to consider purchases. But when things are given to you, and it's your job to review them, the value of the object gets scrambled in surprising ways, and its influence on your life becomes easy to minimize, or disregard. The free rug needs artwork to match. You wanted a road bike, but the beach cruiser was free, and now you have a bike, but you don't really ride it. You get a Keurig, and you hate it, but Vine keeps sending K-cups, and so you keep drinking them. "Eventually, I think Vine caught on that I wanted a Nespresso from my search history," she wrote, "and I was finally offered a Nespresso."

"I have eleven Vine watches, yet I only wear two on a regular basis," she said. "Before Vine, I did not even own a watch, as I considered them old-fashioned when you can check the time on your cellphone."
"I Didn't Know That!"
Amazon does a fair amount of business selling books and e-books to university libraries, but perhaps not as much as you might think:
GOBI Library Solutions accounts for 68.7 percent of print book sales and 86.4 percent of e-book sales in our sample. Amazon is the second largest vendor of print books to academic libraries, but trails by a wide margin with only 11 percent of sales. Amazon is not a large vendor of e-books as other well-known vendors like ProQuest/Coutts, JSTOR, Taylor & Francis, and Gale-Cengage take the top spots in e-book distribution after GOBI.
As I wrote back in 2012, education publishing is big business, one ripe with established incumbents and glorious inefficiencies. As Amazon gets more institutional, and starts looking for more institutional partners, this is a natural field to try to disrupt.
HQ2 and the Problem of the State
Amazon is pushing hard to sell its HQ2 plans (and the enormous subsidies that made them possible) to the residents and political figures of New York City, adopting a new charm campaign.
With smiling faces and iconic Queens scenes, three rounds of fliers arrived in recent weeks as part of a concerted effort by the company to reset its image after the mostly disastrous rollout of its plans for a corporate campus in New York City…

The company offered a few salves to skeptics on Wednesday at a City Council hearing: It will hire public housing residents to work at a new 30-person customer service center and establish a certificate program at LaGuardia Community College to help students gain entry-level technology jobs. The company also announced that it would fund computer science courses at more than 130 New York high schools.

But Amazon executives, during their testimony, referred obliquely to the company's displeasure at the local opposition that has greeted it and appeared to entertain the idea of backing away from the deal.
The Teamsters joined a growing group of unions opposed to Amazon's HQ2 plans. Could union and community opposition (plus Amazon's own ambivalence) be enough to kill the deal? Zephyr Teachout thinks so. Meanwhile, the company had better news in Virginia, where the state House approved $750 million in subsidies after just nine minutes of debate.
Sundance and Prime Video
Amazon broke a Sundance Film Festival record by paying $13 million for the US rights to Mindy Kaling's new film Late Night. But, even as it's embraced the prestige independent market, Tristan Greene argues at The Next Web that Prime Video's turned its back on the low-budget indies that helped get the streaming site on its feet.
It's impossible to know why Amazon suddenly conducted a purge of independent films. Some filmmakers believe it's because a certain threshold has been met – Amazon's got enough "bigger" titles to fill out its virtual shelves now, so it's kicking micro-budget films to the curb.

Others believe that a recent incident involving the film "One Cut of The Dead" being illegally streamed on Prime Video caused the company to conduct the purge in a knee-jerk reaction to anything its quality assurance personnel might deem bootlegged.
Bezos Watch
I don't really want to run a ton of stories about Jeff and MacKenzie Bezos's divorce, but this one is actually news-y. Jeff has apparently launched an investigation into the texts leaked to the National Enquirer, and the investigators have reason to believe that the leaks were politically motivated.
The fact that the texts ended up at the Enquirer has fueled Bezos' investigators' suspicions that the leak was politically motivated. The tabloid's chief executive, David Pecker, admitted last month to using the Enquirer to facilitate a hush money payment to one of Trump's alleged mistresses during the final weeks of the 2016 campaign. Pecker is a longtime Trump friend and ally, and the tone of his publication's coverage—it labeled Bezos a "schmuck" in one story, for example—has struck investigators as even more venomous than typical Enquirer fare.
Apparently Lauren Sanchez's brother might be involved? How was this not vetted ahead of time? Even if "politically-motivated sabotage" isn't high on your radar when you're about to start an affair, there are so many ways "crazy brother" can go sideways on you. Roger Stone even shows up in this one, claiming a double-reverse conspiracy. It's a real clown show.
The one story I would want to recommend on the Bezos divorce is Louise Matsakis's "MacKenzie Bezos and the Myth of the Lone Genius Founder," published earlier this month at Wired. It touches on so many smart things, not just about the way we talk about Bezos and Amazon, but about companies and their founders more generally.
What [is] often missing, or glossed over, is the fact that MacKenzie helped her husband start his historic company, starting by agreeing to leave their life and move across the country from New York City to Seattle, where Amazon was founded. It's also part of a wider pattern of how the stories of tech companies get told, which erases the many individuals who help to build them in favor of highlighting the "lone genius" at the helm. Many of the people who fade to the background have been women…

Empires like Amazon and Apple are not created by a single man in a vacuum; they are the product of a mix of luck and contributions from an entire team—including from a founder's spouse.
I sometimes call this "the auteur theory of Silicon Valley": not just the myth of the lone genius, but the idea that a company is a unique manifestation of a single person's personality and creativity, rather than reflecting a set of largely impersonal conditions that made a new kind of product or business model possible. I don't subscribe to it, but it's almost unavoidable, part of the unconscious ideology that dominates coverage, down to the very language we use.
To the best of my ability, whenever I'm writing about Amazon, I'm going to try to unravel that myth and find a different way of talking about these companies and the people who run them. That's part of this experiment: can we write about technology in a way that doesn't read like the sports pages?
Housekeeping
When I was coming up with the name for this newsletter, I only looked for the term "Amazon Chronicles" and missed that there's an existing podcast called The Kindle Chronicles, hosted by Len Edgerly. This newsletter and Len's podcast are in no way connected, but I'm grateful to have Len's blessing to continue with the name. I may even (should fortune continue to favor us) appear as a guest on his podcast in the future. Len's been doing this for a long time, and I'm happy to support his show (and really, anybody who's studying this fascinating company) in any way I can.
---
That's it for the first proper edition of the Amazon Chronicles. If you liked this newsletter, please forward it to a friend. If someone forwarded this to you, and you liked it, please subscribe. And if you really liked it, whether you're already a subscriber or not, please consider becoming a paying member. Remember that the paying members help keep the newsletter free for anyone who wants to subscribe, and the more support members can offer, the more we can do: more frequent newsletters, more original reporting, more and better of everything. And if you didn't like it, please let me know: was it too long? (The next one should be shorter.) Too glib? Too cerebral? I'm fine-tuning this as I go, and it's an ongoing conversation between us. If nothing else, thanks for giving me your attention.